Casablanca Fan Company – Casablanca Ceiling Fans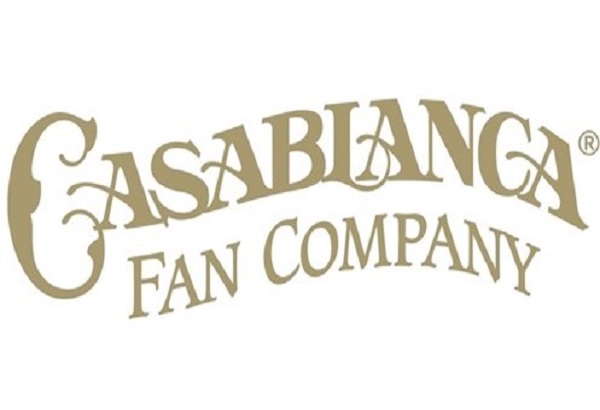 Casablanca Fan Company
Are you trying to get quality ceiling fans to cool your home down and get the quality air circulated?
If yes, then you are at the right place. Casablanca fan company is owned by Hunter fan company. They produce Casablanca ceiling fans which are available in a wide range of collections, styles, and finishes to make sure the best accessory for your house. It includes Antique white, Victorian bronze & Matte Black which can add style to your current décor. Casablanca ceiling fan company has accessories including light kits, blades, wireless remotes, wall controls and UL listed coatings to set them apart from other fixtures.
Casablanca ceiling fans give you wonderful air circulation whether it is in dining rooms, bedrooms, hallways or kitchens. In addition, their models have the ability to create great amount of cooling for outdoor areas including patios, gazebos, walkways and porches. The fixture is available to get some extra air by using fan blades, some of them also have lamps to improve the safety and lighting and they are attached to it. You can get a ceiling fan of this company in every room of your house, every desired style and uniqueness to make your home more beautiful from your neighbors or kith and kin.
Casablanca Ceiling Fans by Hunter Fans Company (Victorian Inspired)
Burton wanted to make something more than a ventilation device. The pattern of this company based on his love for Victorian age.
Every single fan was designed to be lightweight from the very beginning. It was something new to achieve at that time and to the date with the use of DC and flywheel motors. The design legacy of Burton is still available on plenty of Casablanca current collections. The unconventional vision and business approach of Burton pushed the company forward to success. Casablanca fan company was selling around 1 million dollar fans by 1975.
Casablanca Panama Ceiling Fans (54-inch Blades)
This ceiling fan has features including 54-inch blade span and powerful DC motor. It gives higher efficiency to a larger room and it is energy star qualified. In addition, it is in traditional style with three different finishes: Brush Cocoa, Brushed Nickel and Snow white for indoor-use.
Casablanca Panama ceiling fan parts are 3" downrod, five blades, six-speed hand held remote control along with light dimming feature and reversing, and DC motor of 120-volt. If you are looking for less costly version of this fan, it is also available without a remote with a standard motor which is less expensive.
Casablanca Stealth Ceiling Fans (DC Motors)
Casablanca stealth ceiling fan has a standard energy star motor which is quite. It has a contemporary design with an LED light kit. Both options either a remote control or wall with full range dimming in 120 volts.
It does not matter which motor you select, you will have the same style. Every option has five finishes: Industrial Rust, Aged Steel, Brushed Nickel with dark Walnut blades, fully snow white and Brushed Nickel with Platinum Veneer blades.
Casablanca fan company can fix your existing fan to make it more desirable.
Who Makes Casablanca Ceiling Fans?
In 1996, Hunter fan company had got Casablanca fan company and was fully merged with the brand in 2017. The founder of Casablanca company was Burton A. Burton and it came into existence in 1974 in Pomona, California, amidst of an energy crisis.
Are Casablanca fans Made in USA?
All of the fans from Casablanca are now made in factories in China, and as of 2002, there are no made in USA Casablanca ceiling fans.
Who manufactures Casablanca Ceiling Fans?
In 1996, the company was bought by Hunter Fan Company and after that, the manufacturing was shifted to overseas in 1997. Previously, the motors were provided by Samsung, Emerson Electric and Astrosyn, were changed by Casablanca engineered motor.
Reference Link: https://www.hunter-ceilingfans.com/where-are-hunter-ceiling-fans-made/